Top 5 Things Buyers Want:
1. Clean, Clean, Clean & Fresh
2. Light Galore & Lots of Open Floor spaces
3. Move-in Ready
4. Everything in Proper Working Order
5. Appealing Front Yard & a Clean Back Yard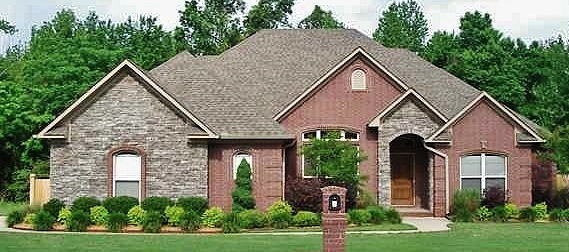 GETTING & KEEPING YOUR HOUSE "SHOW-READY"
During your Listing "For Sale" time on the Market
*For All Showings: Any indoor pets will need to either be temporarily removed from the house for the showing time period (usually a 1 hr. window of time), taken out for a walk, caged, or secured in some way. If you need to put them in the garage or in the back yard, please be sure that a buyer can still walk into that space to tour it fully without being jumped on, bitten, or having your pet escape through an open door or gate, etc.
This is for the well-being of the pet, as well as the well-being of your potential buyer.Please plan & make these arrangements now.
*A General Precaution: Please remove or hide all valuables. This includes guns, jewelry, prescription drugs or any small valuable item that could be easily picked up and placed in a pocket. We've Never had anything like this happen, but an ounce of prevention is worth a pound of cure.
We suggest that you have a family meeting and ask everyone for their "buy-in" to adopt the "Help Me Keep it Clean" List. Be sure everyone is excited about moving to YOUR Next Home. This is the first step towards reaching that goal.
During this brief transition time you'll likely feel like your family is "on stage" – which really lasts only a brief several weeks. We hope this simple list will help.
All Buyers will understand that you're still living in the home, but these basic guidelines will help your house show better, should bring more money to you at closing, and help buyers remember it fondly. We want it to be one of their top picks for their next home – one they will want to go ahead & write an offer on if the location and floor plan work for them.
It helps to think of it like this: When you're getting ready to sell a vehicle, you clean it up & make it look it's VERY BEST to get the most money for it.
Our goal is to help you get the Most Money for your house. To do that, we need your family's help to keep it "Show Ready" – Orderly, Neat & smelling of "Nothing but Clean" when your buyer tours it!
General Tips for Getting Your Home Show-Ready starting today:
1. Go ahead & take down & box up all family photos on walls & shelves, any nick-nacs, magazines, toys, etc. that are causing clutter that you wouldn't find in a magazine photo. Consider boxing up any items you won't be using over the next 3 months. This goes for indoors & outdoors. De-personalize the property as much as possible throughout. Remove all refrigerator magnets, etc. Remember…you'll be moving soon & you want your buyer to envision their things in this house.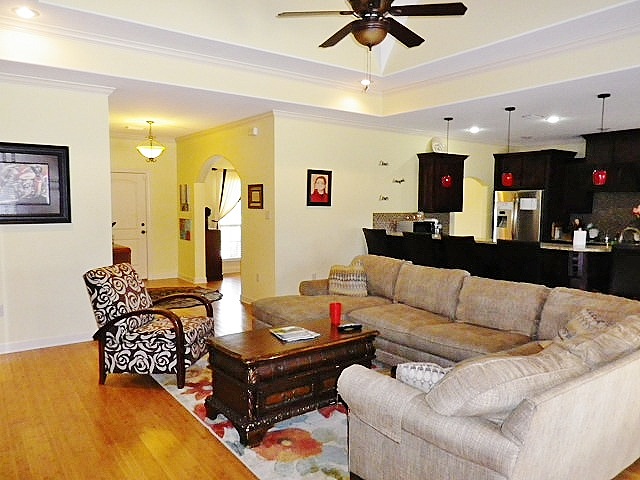 2. Don't buy or plan to use fragrance plug-ins or other fragrances. The most attractive odor to a buyer for your home is CLEAN. Many people are allergic to fragrances, and fragrances make a buyer think you're trying to hide pet or smoking odors.
3. Shower curtain liners, Tub & all water faucet areas – should be clean, mildew-free (yes, buyers open shower curtains & look at the tub.) Remove old darkened caulk & re-caulk any area that is split or black with mildew stains. Replace water faucets fixtures if they look unsightly or are leaking. Clean glass showers to sparkling, clear shine & buy a squeegee to use after every shower until your house is sold.
4. Flooring – Give all floors & baseboards a good, thorough cleaning – after that, ask everyone to take their shoes off at the door. If you have pets, you'll need to dust those baseboards at least every 2 weeks. Go ahead and finish out any missing flooring or baseboard trim and replace any damaged transition boards now.
5. Ceiling fans – Clean off all dust from fan blades & the light fixture & feather dust these every week.
6. Change out your HVAC air filter once every 2 weeks. This will eliminate most odors that might go undetected by you but are discernable to a buyer.
7. Go ahead & de-clutter the closets, cabinets, pantry, laundry room & any nook in your house that is the "catch-all" place. It's OK to box things up now & store the boxes in the garage, a storage building, or off-site until moving day. If you won't need it for 3 months, box it up now!
8. Outdoors, Garage & Attic:
First Impressions are Important & You Only Have One Chance to Make a Great First Impression!
Curb Appeal & Front Entryway – Add fresh mulch to landscape beds. Remove any dead limbs on shrubs & trees. If possible, add a splash of color to beds with seasonal flowers. Trim shrubs & trees if needed (especially limbs hanging too near your roof); make walk-ways clean & crisp by weed-eater or edging. Keep the lawn mowed & trimmed every week.
Clean or re-paint (if needed) your front door.
Make sure the front door key, the knob, the lock and the door open easily.
This is your buyer's 2nd impression of whether the home is a quality, well-loved home or not.
If there's a storm door, be sure it's in great working order & clean. A "Welcome Mat" is a good idea since some showings happen on rainy days. If there's a mat, most folks will wipe their shoes before entering a home; many will even remove their shoes just inside the front door. (If you'd like All shoes to be removed by everyone touring the home, a simple sign can be placed just inside the front door with a rug nearby as a parking spot for wet shoes. We can also add this to the showing instructions seen by agents only on your listing.)
Keep the front porch & the threshold of the front door clean. Don't spend a lot of money with new decorator items for this area – but keep it looking clean. The same thing goes for the back porch. Remove or replace any "wilted" ceiling fan blades, sad & faded plants (real or fake), anything that may be considered unsightly.
Put away outdoor toys – These distract any children who may be touring your house with their parents. If buyers' children are running to and wanting to play on toys left in the yard, at least 1 of the parents is distracted by getting the child back alongside them…..so, that 1 parent has not properly toured your house due to this easily avoided distraction.
Screens – if any screens are torn or missing, go ahead & replace them now.
Garage floor – remove or cover any oil stains now (they'll get tracked into your home)
Hot Water Heater Closet – Be sure a buyer can open the access door fully & view the hot water heater closet space.
Attic Entry Door – be sure the pathway for pulling down the attic stairs is open & clear & that the stairway is stable, well-oiled & works properly. The Home Inspector (after you have a contract in place) will need access to the attic – and often, the husband-buyer will want to see the attic space to check for flooring, the depth of insulation, how well the rafters meet, etc. before writing an offer! Also be sure the light bulb in the attic space is working.
Garage door – is it functioning properly? If not, go ahead & get this fixed now. If it's really noisy, add some WD-40 where needed to quieten it. The home inspection will discover if the garage door doesn't auto-reverse when an item is placed in the path of the electronic eyes. This is a safety concern. Get it repaired now if it's not working properly.
Electrical Outlets – Outdoor & Garage electrical outlets should be GFCI rated outlets. This also applies to any indoor outlets within 6' of running water (such as in kitchen & bathrooms). If yours are not, your buyer will ask for this to be done since it's another item that will show up as a safety concern on the Home Inspection. Outdoor outlets should also have covers on them. Get these replaced now if yours are not.
HAVING YOUR HOUSE SHOW-READY & CLEAN DURING THE TIME ITS FOR SALE ON THE MARKET WILL SHOUT TO YOUR BUYER "CHOOSE ME"!
Easy 1 page list for everyone in your household – print it & keep it handy! :
"Help Me Keep it Clean List"
1 Simple Rule for Everyone: "If I make a mess, I clean it up."
1. Dirty laundry goes straight into a dirty clothes basket or otherwise out of sight & definitely not just dropped on the floor. This includes towels, after they've dried.
2. Sinks & mirrors wiped down daily & kept as clean as possible.
(If it shines, we want to make sure your buyer will see it shine! Buyers love to see shine!)
3. Bathrooms – Counter tops should be wiped off daily; always leave counters cleared off & as clutter-free as possible. Toilets – clean these at least every week; leave the lids down when leaving the home every day.
4. Kitchen – Counter tops, microwave & stove should be wiped off daily, kept as clean, clear and open as possible (this makes the kitchen look bigger) – no clutter, no spills or messes left on counter. Wipe down cabinet doors & door pulls once a month. Dirty dishes always go directly to the dishwasher.
5. Bedrooms – All beds made up every day – only until you move though! (Comforters don't have to have designer labels with lots of pillows to look neat & tidy.)
A neat bed makes the whole room look neat…and visa versa! Always leave toys put away neatly so buyers can easily walk around in the bedroom without tripping. Leave all closet & dresser doors & drawers closed.
6. Rugs – Keep all rugs vacuumed, washed, etc. – as clean as possible. If you have rugs that slip when stepped on wrong – either box them up now or buy some non-skid material at Lowe's & cut to fit & place under your rugs. A safe rug won't slip. This is for everyone's safety.
7. Floors should look as clean as possible every day when leaving the house.
8. Window blinds – Leave window blinds partly open (slanted down from the inside-out, so no one outside is able to see in, but light will be allowed inside). Buyers today love "light, bright & open" homes – so flood your house with as much light as possible when you leave for the day or just for a showing. Pull curtains back or take them down if they block off too much light. Replace any light bulbs that are too dim for the size of the room. Showings happen on cloudy days, too, so brighter light bulbs are a good choice for the duration of show-time!